Welcome to the St. Johns Technical  High School Media Center!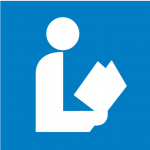 Parental Choice Library Book Restriction Form
Parents may utilize this form to restrict titles their child may check out in the school library. Please complete the form and return it to your child's teacher or librarian.
This form is only required when a parent is seeking to restrict access to materials in the media center.
Policies & Procedures 
The SJTHS Media Center is open and available to all students. Students can visit with their classes or during the school day with a pass from their teachers. 
All students are allowed to borrow 3 books. (One MANGA) 
Items are checked out for 2 weeks, but may be renewed as many times as needed. 
Media Staff: Sherri Mickley