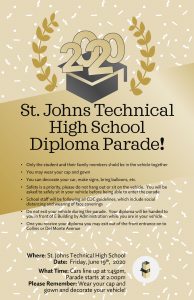 Florida Teen Reads 2020-2021 SSYRA Books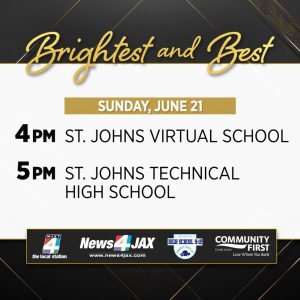 COVID 19 Academic Update
Spring State Assessments: All state assessments for the spring are cancelled. There will be no Spring EOC's this school year.
From the Florida Department of Education:
*Current Seniors:  If a senior is expected to graduate in spring 2020 and has not met the exit criteria for Algebra 1 EOC and or Grade 10 ELA FSA, or earned a concordant score, this criteria will be waived.  However, students still must earn the necessary credits and meet the GPA Requirement.
*Non-Seniors: The Department is waiving the requirement for non-senior students who are currently enrolled in a course that requires an EOC to take the associated EOC.  However, non-seniors who have yet to pass the Grade 10 FSA ELA must still meet this exit criteria by passing that assessment during a future administration or earning a concordant score.  Though non-senior students enrolled in the EOC course of Algebra 1 are not required to take the Algebra 1 EOC, they must still meet the mathematics assessment graduation requirement by either passing the Algebra 1 EOC (offered four (4) times each year) during a future administration, earning a concordant score, or passing the Geometry EOC during a future administration.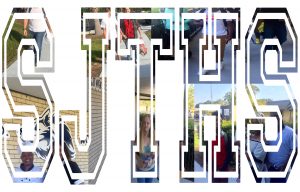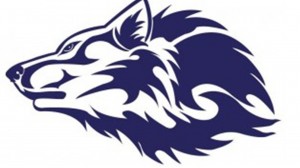 ---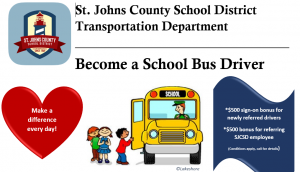 Learn more about the great benefits here!
---
---
Important Health Notices:
Florida Health Letter – Flu Letter To Parents – Flu
---
SJTHS Mission Statement
The mission of St. Johns Technical High School is to customize and deliver an appropriate learning path for each student in a supportive and responsive environment where students who might not otherwise experience success are encouraged to develop a strong work ethic while exploring vocational opportunities and achieving high standards in character and academics.
Parents and Guardians
In a continuing effort to provide safety and security to our students and staff we ask that you complete a School Access Form if you plan to enter a facility in the St. Johns County School District. Any person passing beyond the front office area must show a valid driver's license or state identification card.Go to the School Access Form (formerly referred to as a Volunteer Application)
Get your SJTHS Spirit on and share your wolf pride!

Fill out this order form and turn it into the front office.
>>>>>>>>>JOIN THE PTO FACEBOOK GROUP. <<<<<<<<<<