Virtual Meet the Teacher Friday 8/28/2020
We will be hosting a "virtual" Meet the Teacher day on Friday, August 28th using the Schoology platform.  Students and families will be able to log onto their Schoology accounts and will follow their schedules to visit and meet with each teacher.  Your student's schedule has been loaded into Schoology, so you will be able to see multiple teacher pages.  Please use the schedule below to log into the appropriate teacher's Schoology page for each period. If you are not yet able to view your student's schedule on Home Access Center (HAC), please contact Mr. Allie at 547-8490.
Virtual Meet the Teacher Schedule:
Period1- 8:00am-8:20am
Period 2- 8:25am-8:45am
Period 3- 8:50am-9:10am
Period 4- 9:15am-9:35am
Period 5- 9:40am-10:00am
Period 6- 10:05am-10:25am
Period 7- 10:30am-10:50am
If you are not able to make the designated times, each teacher will have a pre-recorded video saved to their Schoology pages for you to view at a later time. 
 Meet our New Principal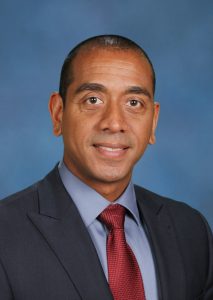 Nigel David Pillay is first and foremost a father; he has 3 amazing sons, and 3 wonderful daughters. He is also the proud grandfather of a grandson and granddaughter. This year will mark Nigel's 20th year in education in which he has experiences working for both Seminole County Public Schools and St. Johns County School District. While with Seminole County Public Schools, Dr. Pillay worked in instructional positions at the elementary and middle school level, as he was a middle school math teacher, and a testing coordinator at the middle school level and math instructional coach/interventionist at the elementary level. Nigel then moved into administrations and spent 8 years serving as an assistant principal at the middle school and high school levels for both Seminole County Public Schools and St. Johns County School District. For the past 5 years, Nigel has served as the principal of Otis A. Mason Elementary School, and recently, Nigel has been named principal of St. Johns Technical High School and St. Johns Virtual School. Dr. Pillay holds a bachelor's degree in Mathematics Education from the University of Central Florida, a master's degree in Educational Leadership from Nova Southeastern University, a Graduate Certificate in Urban Education from the University of Central Florida, and a Doctor of Education in Curriculum & Instruction from the University of Central Florida. Go Knights!
Attention Class of 2021
Senior pictures can be scheduled throughout the summer at Leonard's Studios. Appointments are available for scheduling two weeks prior to your selected date.
 You must have an appointment scheduled through Leonard's this year as they cannot accept walk ins due to COVID-19 CDC protocols. 
 To schedule your appointment, please use your access code and log in to www.leoanrds.com.
 Access codes were sent out by Leonard's to your school provided email, and if emails were not opened or responded to, post cards were mailed to your address on file with the school.
 If you did not receive an access code, please call Leonard's at 1-888-224-5045 or email [email protected]
Florida Teen Reads 2020-2021 SSYRA Books
COVID 19 Academic Update
Spring State Assessments: All state assessments for the spring are cancelled. There will be no Spring EOC's this school year.
From the Florida Department of Education:
*Current Seniors:  If a senior is expected to graduate in spring 2020 and has not met the exit criteria for Algebra 1 EOC and or Grade 10 ELA FSA, or earned a concordant score, this criteria will be waived.  However, students still must earn the necessary credits and meet the GPA Requirement.
*Non-Seniors: The Department is waiving the requirement for non-senior students who are currently enrolled in a course that requires an EOC to take the associated EOC.  However, non-seniors who have yet to pass the Grade 10 FSA ELA must still meet this exit criteria by passing that assessment during a future administration or earning a concordant score.  Though non-senior students enrolled in the EOC course of Algebra 1 are not required to take the Algebra 1 EOC, they must still meet the mathematics assessment graduation requirement by either passing the Algebra 1 EOC (offered four (4) times each year) during a future administration, earning a concordant score, or passing the Geometry EOC during a future administration.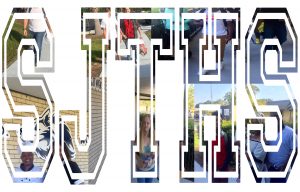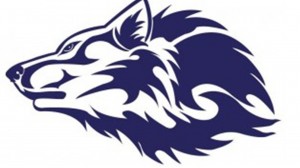 ---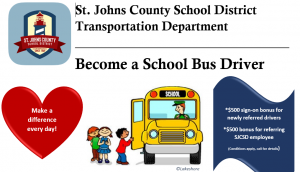 Learn more about the great benefits here!
---
---
Important Health Notices:
Florida Health Letter – Flu Letter To Parents – Flu
---
SJTHS Mission Statement
The mission of St. Johns Technical High School is to customize and deliver an appropriate learning path for each student in a supportive and responsive environment where students who might not otherwise experience success are encouraged to develop a strong work ethic while exploring vocational opportunities and achieving high standards in character and academics.
Parents and Guardians
In a continuing effort to provide safety and security to our students and staff we ask that you complete a School Access Form if you plan to enter a facility in the St. Johns County School District. Any person passing beyond the front office area must show a valid driver's license or state identification card.Go to the School Access Form (formerly referred to as a Volunteer Application)
Get your SJTHS Spirit on and share your wolf pride!

Fill out this order form and turn it into the front office.
>>>>>>>>>JOIN THE PTO FACEBOOK GROUP. <<<<<<<<<<