Please complete the SAC Parent and Student Needs Assessment Surveys using the buttons below.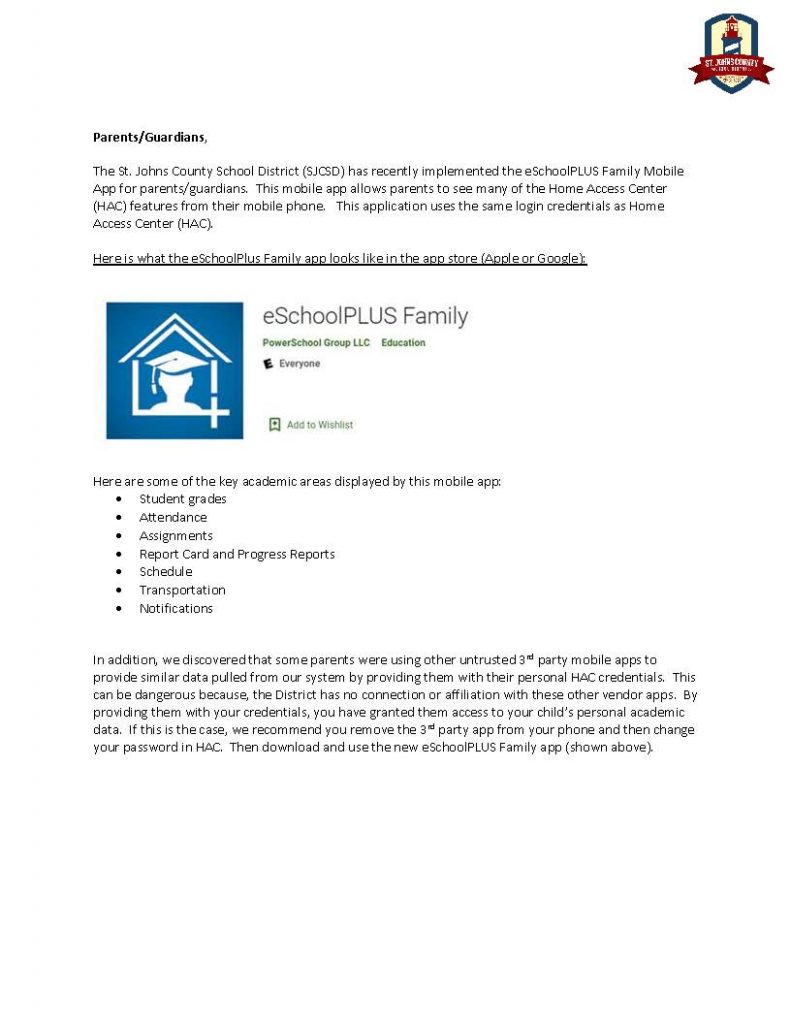 Practical Tips for Securing Scholarships on March 9
2020-2021 Title I Annual Meeting
Florida Teen Reads 2020-2021 SSYRA Books
Get your SJTHS Spirit on and share your wolf pride!
June 10 Last day for Students
Distance Learning Support
Need assistance with your High School Distance Learning Courses?
Testing for Distance Learning Students
The following is a message from the St. Johns County School District Regarding Testing for Distance Learning Students
Florida Department of Education does not allow districts to provide a virtual testing option for the Florida Standards Assessment (FSA), Florida Standards Alternative Assessment (FSAA), or EOC's for the 2020-2021 school year. According to the state Department of Education, "We are not considering remote proctoring or at-home testing for any of Florida's K-12 summative or postsecondary assessments in 2020-21".
The Florida Department of Education has in the past stated that by statute, "Participation in the assessment program is mandatory for all school districts and all students attending public schools…".
St. Johns County School District does not have the statutory authority to exempt any student from required, state developed assessments, except as specified in Section 1008.212, F.S. which primarily addresses students with physical impairment or children who have a medical complexity as defined in Section 1008.22(9) F.S.
Resources for Parents during COVID-19
Spring State Assessments: All state assessments for the spring are cancelled. There will be no Spring EOC's this school year.
From the Florida Department of Education:
*Current Seniors:  If a senior is expected to graduate in spring 2020 and has not met the exit criteria for Algebra 1 EOC and or Grade 10 ELA FSA, or earned a concordant score, this criteria will be waived.  However, students still must earn the necessary credits and meet the GPA Requirement.
*Non-Seniors: The Department is waiving the requirement for non-senior students who are currently enrolled in a course that requires an EOC to take the associated EOC.  However, non-seniors who have yet to pass the Grade 10 FSA ELA must still meet this exit criteria by passing that assessment during a future administration or earning a concordant score.  Though non-senior students enrolled in the EOC course of Algebra 1 are not required to take the Algebra 1 EOC, they must still meet the mathematics assessment graduation requirement by either passing the Algebra 1 EOC (offered four (4) times each year) during a future administration, earning a concordant score, or passing the Geometry EOC during a future administration.
B.E.S.T. Standards Presentation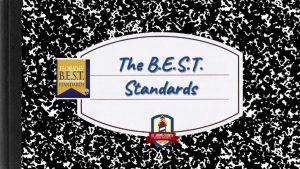 The purpose of the video is to provide parents and community members with information about the new B.E.S.T. Standards for English Language Arts and math. The video also explains the timeline for the implementation of the new standards.
View the B.E.S.T. Standards Presentation
+ Positive + Start Summer Math Program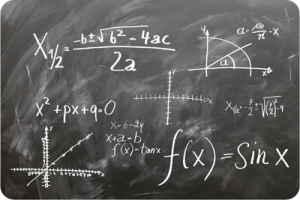 Math is fun, but it can also be challenging.
The St. Johns County School District + Positive + Start Program enables students to practice the prerequisite math skills needed to be successful in the mathematics course in which they are enrolled in the next school year.
Completion of the course will likely give students a positive start in math.
ESE Parent Advisory Meetings
No ESE Parent Advisory Meetings are scheduled at this time. The meetings will resume during the 2021-2022 school year.
In a continuing effort to provide safety and security to our students and staff we ask that you complete a School Access Form if you plan to enter a facility in the St. Johns County School District. Any person passing beyond the front office area must show a valid driver's license or state identification card.
FortifyFL is a website and app developed at the direction of the Florida Legislature. Any student, educator, parent or member of the public can report school safety concerns directly to law enforcement and school administrators anonymously and easily through the FortifyFL app or getfortifyfl.com.
The mission of St. Johns Technical High School is to customize and deliver an appropriate learning path for each student in a supportive and responsive environment where students who might not otherwise experience success are encouraged to develop a strong work ethic while exploring vocational opportunities and achieving high standards in character and academics.