First Day of School
Students will report to class on Thursday, August 10th. We look forward to seeing you!
Our Mission Statement
The mission of St. Johns Technical High School is to customize and deliver an appropriate learning path for each student in a supportive and responsive environment where students who might not otherwise experience success are encouraged to develop a strong work ethic while exploring vocational opportunities and achieving high standards in character and academics.
Parents and Guardians
In a continuing effort to provide safety and security to our students and staff we ask that you complete a School Access Form if you plan to enter a facility in the St. Johns County School District. Any person passing beyond the front office area must show a valid driver's license or state identification card.Go to the School Access Form (formerly referred to as a Volunteer Application)
Orientation Dates
High School Orientation
Middle School Orientation
Tuesday, July 25th
-Grades 9 & 10 orientation from 9 am-11 am
-Grades 11 & 12 orientation from 1 pm- 3 pm
Wednesday, July 26th
-Grade 6 orientation from 9 am -11 am
-Grades 7 & 8 orientation from 1pm – 3pm
STUDENT RECOGNITION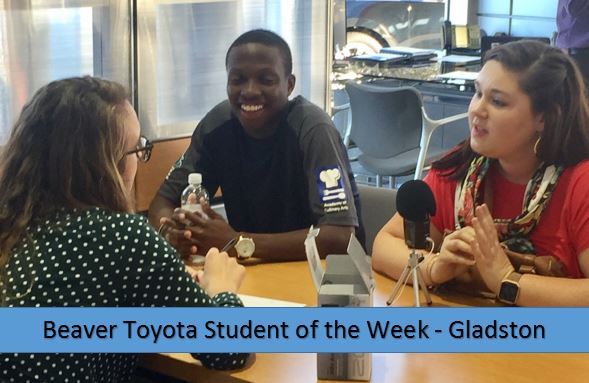 Listen To Mr. Gladston's and Ms. Young's Interview
Investing in Kids (INK)
Investing in Kids (INK) is a public, non-profit 501 (c)(3) corporation recognized as the direct support organization for the St. Johns County School District. INK's mission is to lead the efforts of the entire community in raising and distributing funds to support all of our public schools. Programs that are supported by INK are Teachers of the Year Celebration, Horizon Mini-Grants, Art Attack!, Take Stock in Children, Supplemental Educational Services Tutoring Program, and Tools for Schools. 100% of donations are spent on St. Johns County students, teachers, and programs. Please visit ink-stjohns.org to make a donation or learn more about INK.
SJCSD Mass Notification Systems
The St. Johns County School District now has the ability to text through its mass notification system. This will enable principals and district staff to communicate with parents and families using voice, email and text messaging. In the event that you do not want to receive alerts via text message, please access www.stjohns.k12.fl.us/schoolmessenger/ and complete the opt-out form. Once you have printed the form it should be returned to (school name) for processing. While text messaging will not be the sole form of communication for any alert it may be used in conjunction with voice or email messages.

Empowering Excellence in Educators
Learn about St. Johns County School District's new instructional evaluation system that will advance student growth and academic achievement.