Upcoming Events
---
Upcoming Event: 
---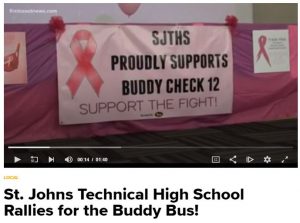 First Coast News Visits St. Johns Tech! Watch the video here!
---
CHANGES TO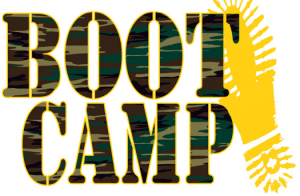 For: Current Algebra, Geometry, and Biology students
TUESDAYS AND THURSDAYS EVERY WEEK DURING LUNCH
Students will get their lunch and eat in the teacher's classroom to get additional help in their course.
---
Math Textbook Adoption Announcement:
The St. Johns Technical High School math department would like your input for the 2018-2019 math textbook adoption. The textbook adoption will be implemented for the 2019-2020 school year.  Please consider being a part of the adoption committee to provide meaningful input into the textbook adoption process. Please Ms. Lynn (or call) if you would like to be a part of the textbook adoption committee for the 2018-2019 school year. Here is a link to review materials.
http://www.stjohns.k12.fl.us/media/instructional-resources-media-services/textbooks/adoption/
---
September School Newsletter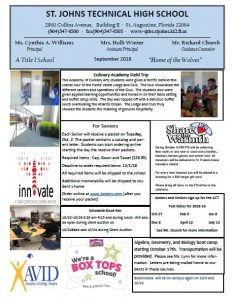 ---
This Just In:
The Florida Teen Reads
2018-2019
Have Been Released!
Click here to see the full list of High School Titles and Summaries.






Click here to see the full list of Middle School Titles and Summaries.




---
Important Health Notices:
FREE Shots-Physicals July 17th
FREE Shots & Physicals July 24th
Florida Health Letter – Flu Letter To Parents – Flu
---
SJTHS Mission Statement
The mission of St. Johns Technical High School is to customize and deliver an appropriate learning path for each student in a supportive and responsive environment where students who might not otherwise experience success are encouraged to develop a strong work ethic while exploring vocational opportunities and achieving high standards in character and academics.
Parents and Guardians
In a continuing effort to provide safety and security to our students and staff we ask that you complete a School Access Form if you plan to enter a facility in the St. Johns County School District. Any person passing beyond the front office area must show a valid driver's license or state identification card.Go to the School Access Form (formerly referred to as a Volunteer Application)
Get your SJTHS Spirit on and share your wolf pride!

Fill out this order form and turn it into the front office.
>>>>>>>>>JOIN THE PTO FACEBOOK GROUP. <<<<<<<<<<