2018-2019 ACADEMY REGISTRATION INFORMATION:
HIGH SCHOOL SHOWCASE on January 18, 2018 at the WORLD GOLF VILLAGE
FROM 3:30-7:00 p.m.–SEE ALL THE ACADEMIES IN THE DISTRICT
ACADEMY REGISTRATION ONLINE OPENS January 18, 2018 thru February 8, 2018 at 5:00 p.m. ST. JOHNS TECHNICAL HIGH SCHOOL ACADEMY NIGHT ON January 23, 2018 in the MEDIA CENTER, FROM 5:30-6:00 p.m.
SJTHS Mission Statement
The mission of St. Johns Technical High School is to customize and deliver an appropriate learning path for each student in a supportive and responsive environment where students who might not otherwise experience success are encouraged to develop a strong work ethic while exploring vocational opportunities and achieving high standards in character and academics.
Parents and Guardians
In a continuing effort to provide safety and security to our students and staff we ask that you complete a School Access Form if you plan to enter a facility in the St. Johns County School District. Any person passing beyond the front office area must show a valid driver's license or state identification card.Go to the School Access Form (formerly referred to as a Volunteer Application)
Student Recognition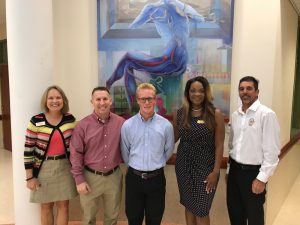 Wyatt Siddle, a senior in the Academy of Coastal and Water Resources, was awarded an internship with St. Johns County Utilities this past summer.  Wyatt  served at the County's newest water reclamation plant, the Northwest Water Reclamation Facility.  He carried out many roles of a plant operator which included:  collecting  and analyzing samples, pump maintenance, plant trouble shooting and process control adjustments.  Academy students, such as Wyatt, are given internship opportunities to build on-the-job skills so they become career ready upon graduation.  St. Johns Technical High School is fortunate to have strong community partnerships that support our students and career programs.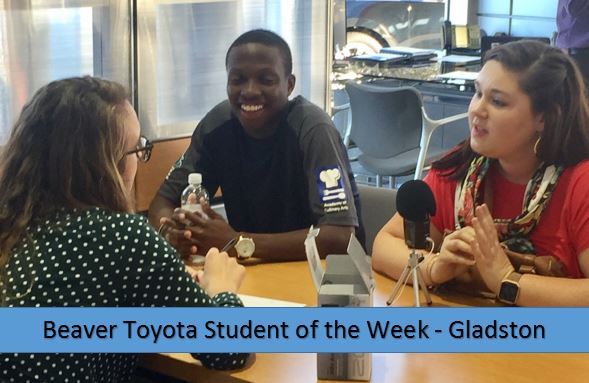 Listen To Mr. Gladston's and Ms. Young's Interview
Get your SJTHS Spirit on and share your wolf pride!

Fill out this order form and turn it into the front office.
>>>>>>>>>JOIN THE PTO FACEBOOK GROUP. <<<<<<<<<<